Welcome to Ffynongain Gun Dogs
Our website showcases our quality gundog sales, gundog training in Carmarthenshire, breeding and information. Ffynongain Kennels is a small kennel run with quality in mind, from our own gundog's to the pups.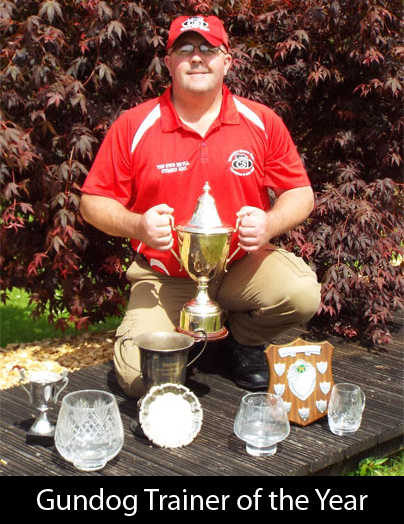 We aim for the best, with over 37 years experience in gundogs we hope we can offer everything you need. We are Breeders and producers of top quality sporting gundogs
Our kennel's are based in St Clears in the wonderful Carmarthenshire countryside of West Wales, ideally suited to Field Sports, with easy access to the M4.
Services we provide
Free advice on puppy purchase
Dog training to whatever standard you require
One to one training
Puppies and trained dogs sometimes for sale
FFynongain Gundogs was set up to provide top quality gundogs with proven work and trainability with All of our dogs are from the best bloodlines.
The kennels have only been set up over 37 years, so naturally we have built a reputation for Quality dogs.
My grandfather trained and bred Irish Setters and Welsh Springer Spaniels and that's were my love of dogs began. In the early days I did not compete but, in 1992 took part in a Trial judged by Mr Keith Earlson, he kindly placed my Labrador and commented about how nicely he hunted. As a result of this all of our dogs have been trained in the same way, first we let them hunt and then we train them, rather than concentrating on the Training first.
Our Puppies and dogs have been exported all over the world and have run for the Welsh International team, they are consistently gaining FTCH (Field trial champoins) FTW (Field Trial Winners) awards around the UK and further afield..